Clytus kabateki Sama, 1997
Subfamilia:
CERAMBYCINAE
/ Tribus:
CLYTINI
---

[Photo © M.Hoskovec]
---
The beetle in the pictures, Clytus kabateki, was described in 1997 by Gianfranco Sama [❖] according to two females collected by our friends Petr Kabátek and two years later by Martin Johanides in North Syria. The type locality of this species is situated in the Abal an Nusayrtah mountains. Adults of both the holotype and the paratype females were collected on leaves of deciduous trees at the end of May, or at the beginning of June, respectively. Some detail information about Clytus kabateki biology are presented in following page.

On our next expedition to the type locality we succeeded in finding two larvae of this remarkable species which we successfully reared. The host plant of this beautiful and rare beetle is a Quercus species.

| | |
| --- | --- |
| Body length: | 13 - 15 mm |
| Life cycle: | 2 years |
| Adults in: | May - June |
| Host plant: | Quercus |
| Distribution: | an endemic species of Syria |

---

[❖]

Sama G.:
Un Nouveau Clytus De Syrie: C. kabateki n.sp. (Coleoptera, Cerambycidae).
Biocosme Mésogéen (Nice) 14 (1): 49-52, 1997.
---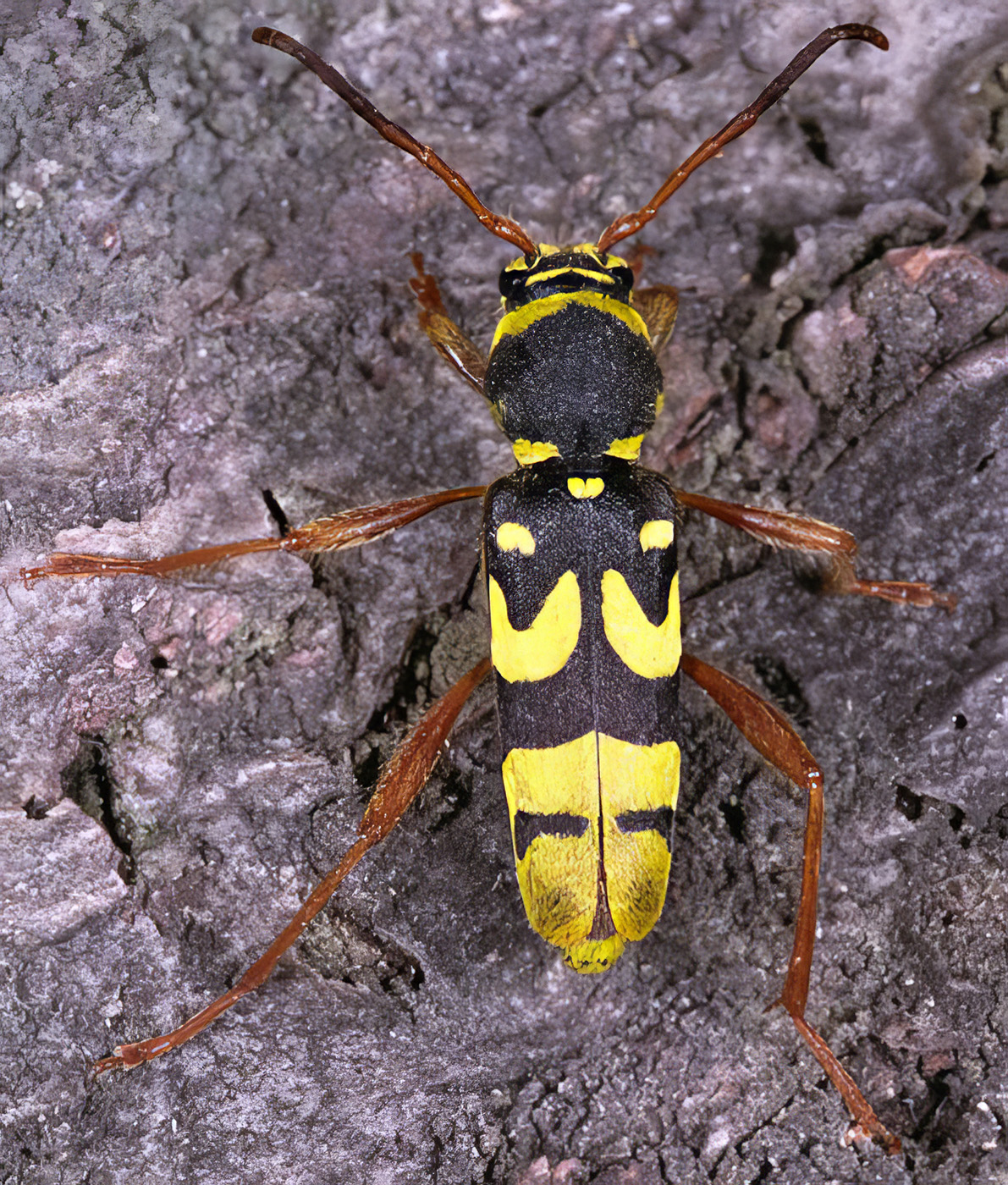 [Photo © M.Hoskovec]
---
Subfamilia: Cerambycinae Latreille, 1802
Tribus: Clytini Mulsant, 1839
Genus: Clytus Laicharting, 1784
Species: Clytus kabateki Sama, 1997