Oberea linearis (Linnaeus, 1761)
biology remarks
---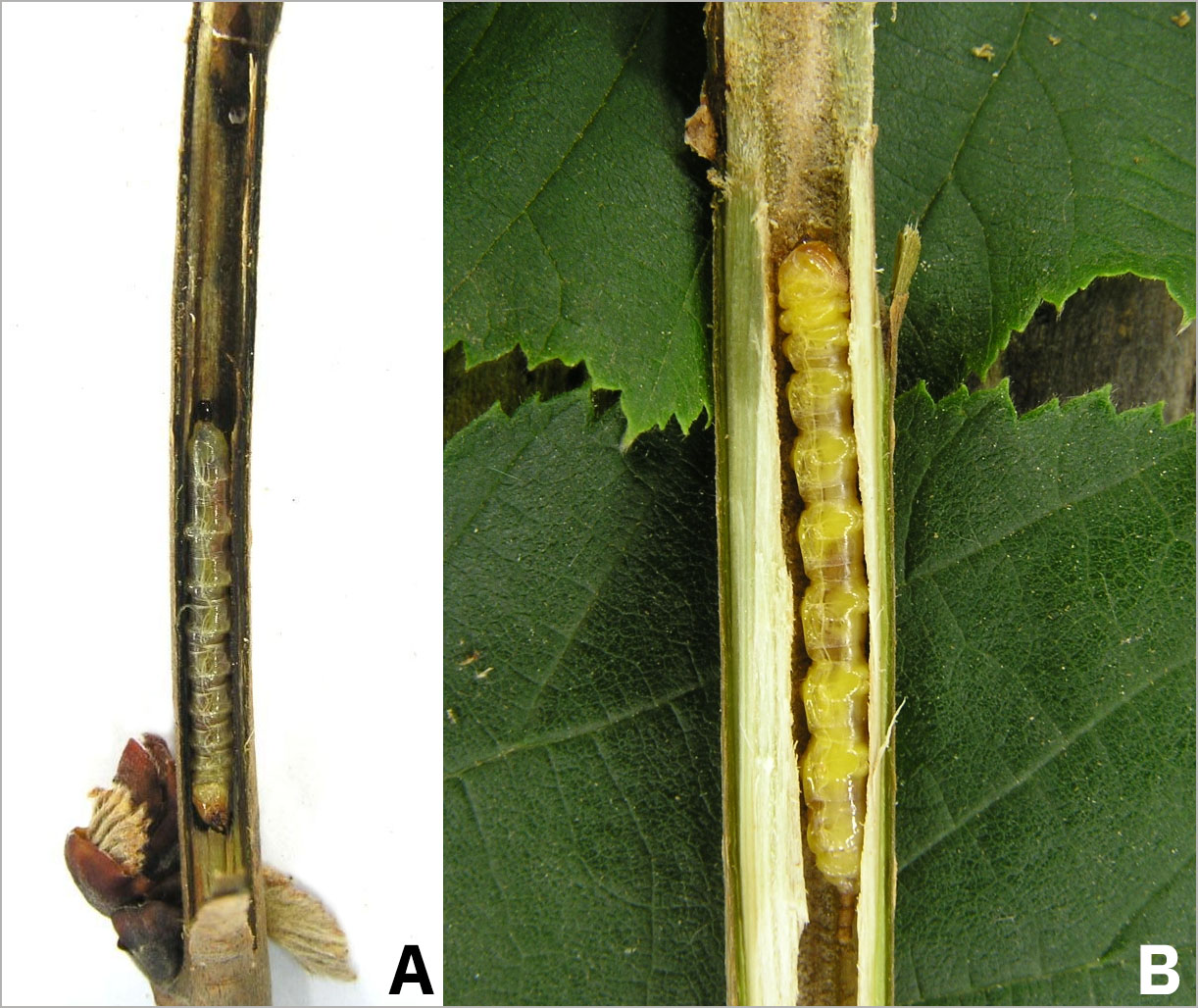 [Photo © Jan Hrbek]
---
During May and June, the O. linearis female creates a rectangular woodcut in the bark of the hazel shoots 10-30 cm from the apex, laying a single egg. In the first season, the young larva (A) manages to create a galery in the pith part of the twig in the length of about 5-10 cm and then this part of the twig dies. The dead part is very clearly visible after the leaves fall from the hazel at the end of the season, as one or two dry leaves remain on this twig (until spring, C). At the beginning of the second season, the larva continues to develop (B - the last instar larva), advancing down the central part of the twig, throwing the droppings through an opening in the bark (arrow in D). Pupation occurs in mid-spring after the second overwintering, while adults emerge after three weeks.
---
[Photo © Jan Hrbek]
---
[Photo © M.Hoskovec]
---
Similarly to most (if not all) of other Lamiinae, O. linearis feeds to sexually maturate. Adults of this species feed on lateral veins of young common hazel (Corylus avellana) leaves, creating a typical pattern (Srbsko village environs, Beroun district, Central Bohemia, Czechia; May 8, 2003).
---