Phytoecia (Kalashania) pici Reitter, 1892
[=
Kalashania pici
(Reitter, 1892)]
Subfamilia:
LAMIINAE
/ Tribus:
SAPERDINI
---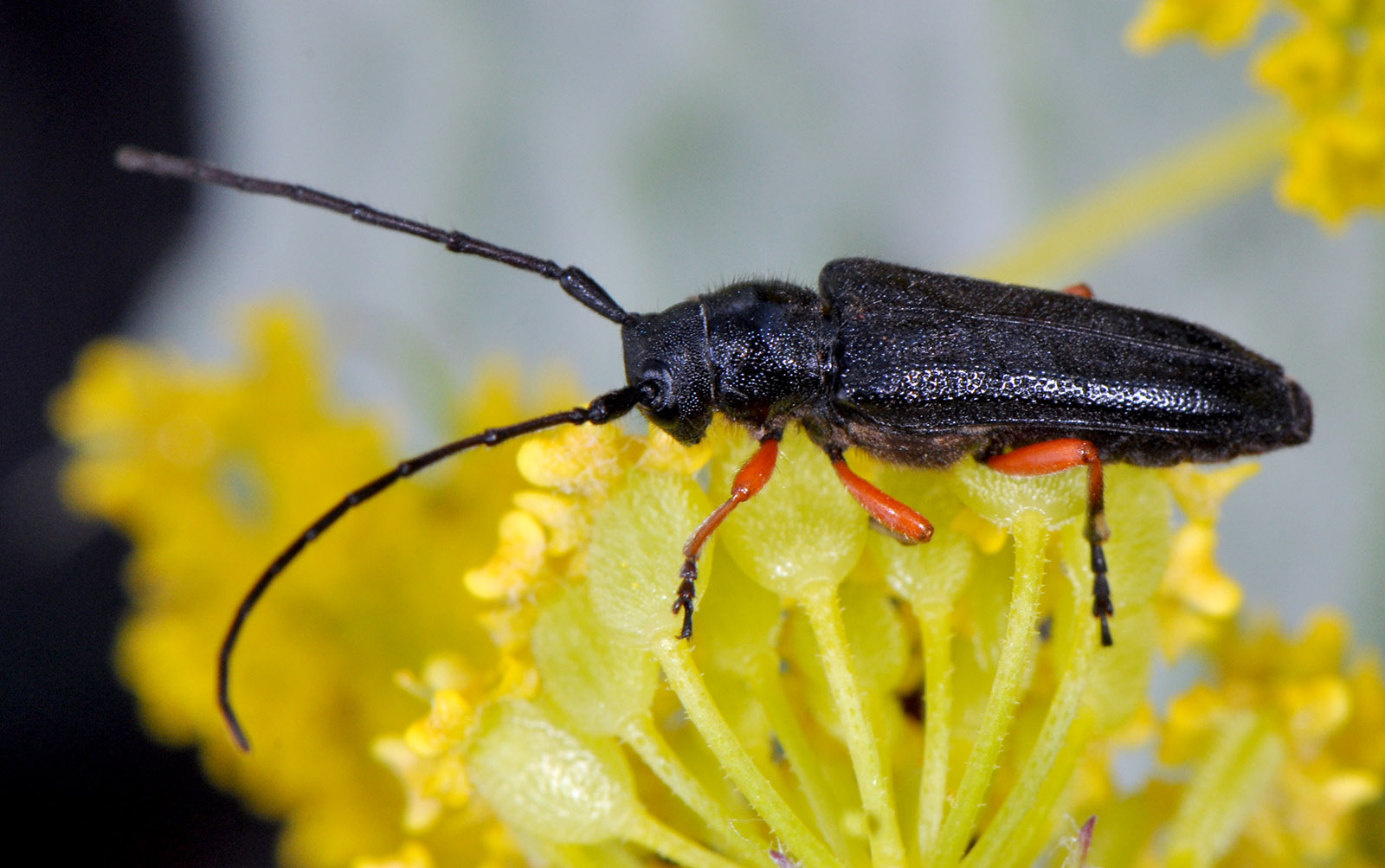 [Photo © Michal Hoskovec]
---
Phytoecia (Kalashania) pici, a Transcaucasian species occuring in Azerbaidjan, Armenia, Georgia and Iran, has been described from Azerbaidjan by Edmund Reitter in 1892 [✧].

Kalashania Danilevsky, subgen. nov. of Phytoecia Dejean, 1835. Type species: Phytoecia erivanica Reitter, 1899. This subgenus differs from Phytoecia s. str., by the first antennal segment distinctly impressed near apex, similar to that in Conizonia Fairmaire, 1864. It differs from the latter by the thin, long antennae with long fourth antennal segment. Kalashania includes, in addition to the type species, Phytoecia pici Reitter, 1892 and P. truncatipennis Pic, 1919. These three species were traditionally placed in Semiangusta Pic, l892, considered either as a valid subgenus of Conizonia, or a valid genus (Plavilstshikov, 1948), a subgenus of Phytoecia Dejean, 1835 (Lobanov & al., 1982, Danilevsky & Miroshnikov, 1985), or a synonym of Phytoecia (Breuning, 1951, 1966). Currently, Semiangusta is used as at valid genus. It was fixed by Sama and Rejzek (2002) who designated Conizonia delagrangei Pic, 1891 as its type species. The act led to exclusion of Phytoecia erivanica, P. pici and P. truncatipennis from Semiangusta, because of the distinctive shape of the apical abdominal segment. Thus, these three species became unplaced within the Phyteciini and it was necessary to establish for them a new genus-group taxon. [excerpted from ❖]

| | |
| --- | --- |
| Body length: | 8 - 15 mm |
| Life cycle: | 1 year |
| Adults in: | May - June |
| Host plant: | Apiaceae |
| Distribution: | Azerbaidjan, Armenia, Georgia, Iran |


Depicted beetle was collected and photographed on the host plant close to Dzori Taguhin Hotel ca 6.5 km E of Vayk (N39°41′34″ E45°32′26″; 1320 m a.s.l., Vayots Dzor Province, SE Armenia) on June 12, 2012;

Collected by Michal Hoskovec

---

[✧]
Reitter E.:
Fünfter Beitrag zur Coleopterenfauna des russischen Reiches.
Wiener Entomologische Zeitung 11 (2): 59-68, 1892. [download ]

[❖]
Löbl I. & Smetana A.:
Catalogue of Palaearctic Coleoptera. Volume 6 Chrysomeloidea.
I. Löbl & A. Smetana editors, Apollo books, Stenstrup 6: 1-924, 2010.
---
[Photo © Michal Hoskovec]
---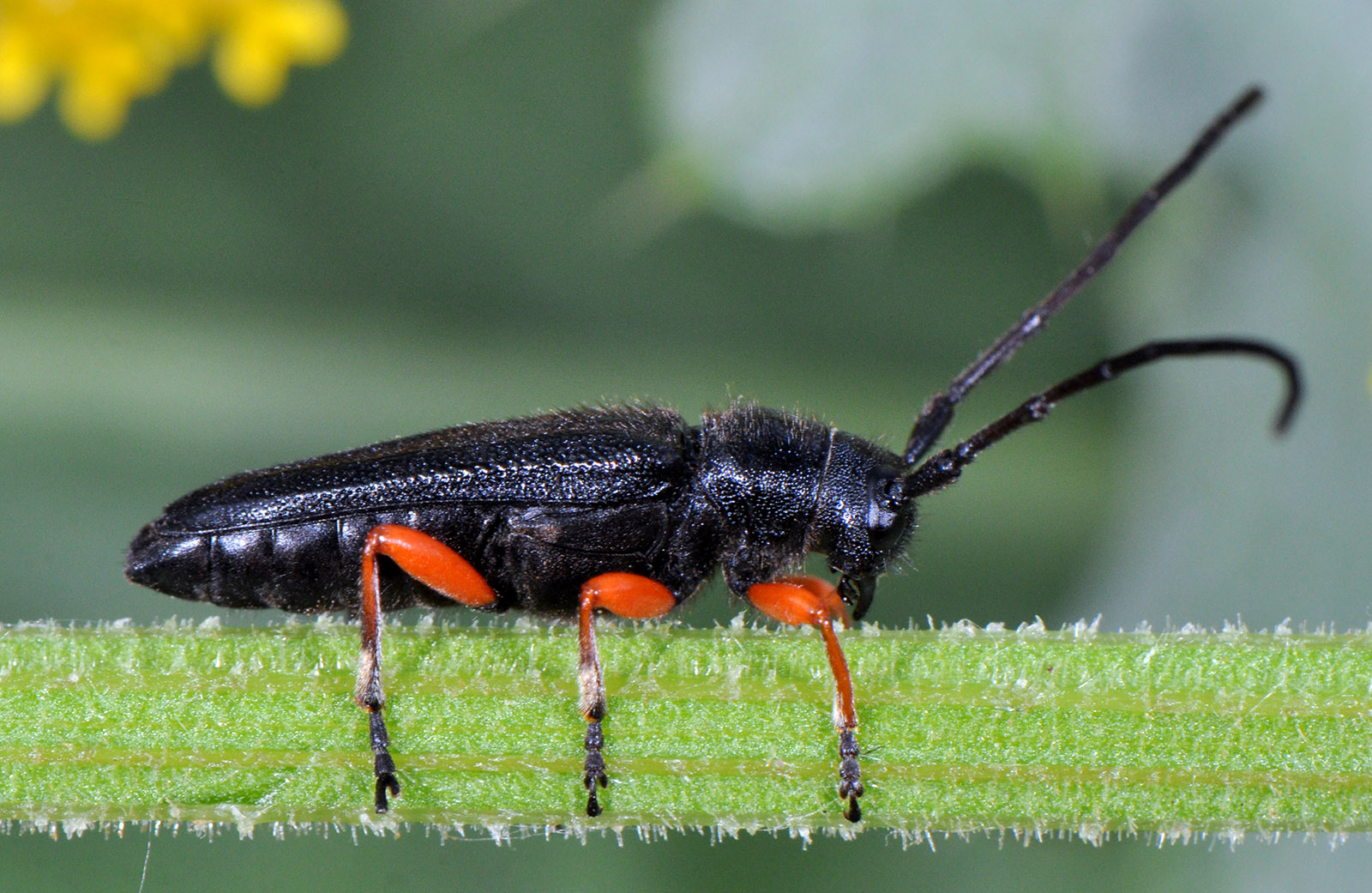 [Photo © Michal Hoskovec]
---
Subfamilia
Lamiinae Latreille, 1825
Tribus
Saperdini Mulsant, 1839
Genus
Phytoecia Dejean, 1835
Subgenus:
Kalashania Danilevsky, 2010
Species
Phytoecia (Kalashania) pici Reitter, 1892