Stictoleptura (Stictoleptura) palmi (Demelt, 1971)
biology
---

[Photo © David Navrátil]

---
Typical habitats of Stictoleptura (Stictoleptura) palmi (Demelt, 1971) - laurel forest (laurisilva) in Santiago del Teide environs (1169 m a.s.l., West Tenerife, Canary Islands, Spain).

Some areas of the Canary Islands are still home to a prehistoric natural treasure - laurel forests that have survived here since the Tertiary Period. In Tenerife, most of these expanses can be found in the mountain ranges of Anaga, Teno, Aguagarcía and Tigaiga. These forests once covered much of northern Africa and southern Europe up until roughly 20,000 years ago. These laurel forests are populated by a variety of species, mainly including laurels (Laurus novocanariensis), lichens, sanguinos, heaths, willows and mocans. Thanks to the rough terrain in Tenerife's mountain areas, stretches of these interesting forests can still be found.
---

[Photo © David Navrátil]
---
The larva (↑) and pupa (↓) of Stictoleptura (Stictoleptura) palmi in decaying trunk of Laurus novocanariensis.
---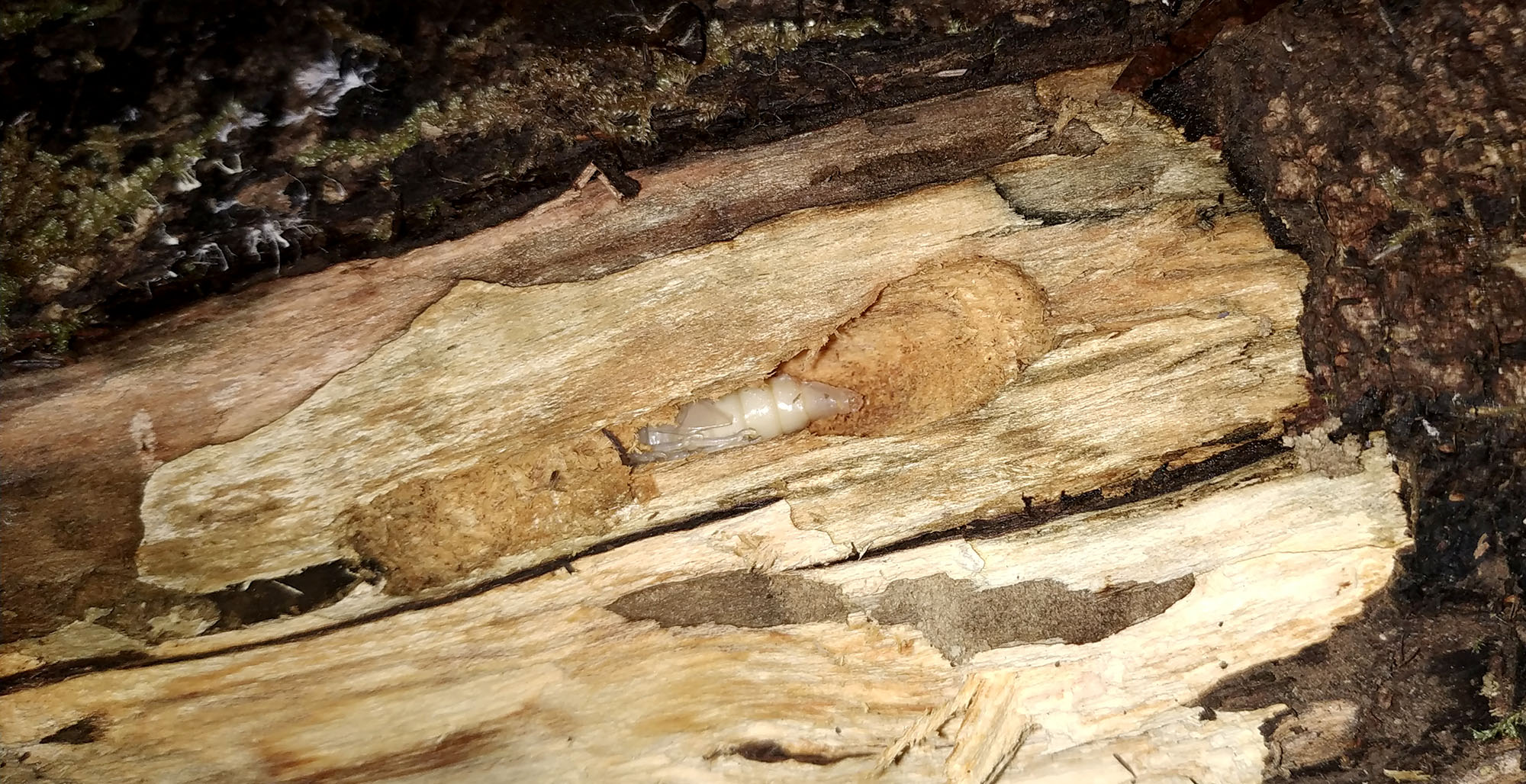 [Photo © David Navrátil]
---