Tragosoma depsarium (Linnaeus, 1767)
Subfamilia:
PRIONINAE
/ Tribus:
MEROSCELISINI
---

[Photo © Lech Kruszelnicki]






Tragosoma depsarium, a widely distributed Palaearctic species living in the coniferous forests, has been described as Cerambyx depsarius from Sweden by Carl Linné in 1767 [❖]. T. depsarium has been considered a Holoarctic species for centuries, but according to a recent work by Serge Laplante (2017), North American populations are separate taxa [▽]. In Europe it reaches the Pyrenees in the SW and the mountain Olympus (Greece) in the SE. In Central Europe, however, it certainly belongs to the rarest longhorn beetle species [★]. However, thanks to the use of traps with Tragosoma sex pheromone [✧], today we find that the abundance of the species is higher in suitable localities than we expected. Tragosoma depsarium develops in Pinus spp. and also in Norway spruce (Picea abies). Larvae of Tragosoma depsarium feed primarily in the decaying sapwood of dead, fallen trunks, and occasionally in old stumps (cf. Figures 1 - 3). The development period lasts at least three years. Pupation takes place in the wood and adults appear from the end of June to August (middle of July to August in Central Europe) and are active during the night.

| | |
| --- | --- |
| Body length: | 16 - 35 mm |
| Life cycle: | > 3 years |
| Adults in: | June - August |
| Host plant: | Pinus, Picea abies |
| Distribution: | Palaearctic species (Albania, Andorra, Austria, Bosnia Herzegovina, Bulgaria, Belarus, Croatia, European Russia, Czechia, Estonia, Finland, France, Germany, Greece, Italia, Latvia, Liechtenstein, Lithuania, Macedonia, Norway, Poland, Slovakia, Spain, Sweden, Switzerland, Ukraine, Serbia and Montenegro, Siberia, Russian Far East) |


The living beetles in these pictures were photographed by Daniel Rydzi in Dobratsch (Villacher Alps, Carinthia, Austria) on August 5, 2019. The mounted specimen was collected in Sweden.
---
[❖]
Linné C.:
Systema Naturæ
Editio Duodecima Reformata, Laurent Salvius, Holmiæ 1 (2): 533-1327, 1767. [download ]

[▽]
Laplante S.:
Description of a new Nearctic species of Tragosoma Audinet-Serville (Coleoptera: Cerambycidae: Prioninae), with species validations, new synonymies and a lectotype designation.
Insecta Mundi, Gainesville 0578: 1-17, 2017. [download ]

[★]
Anisimov N.S. and Bezborodov V.G.:
The geographic range of Tragosoma depsarium (Linnaeus, 1767) (Coleoptera, Cerambycidae) in the Palaearctic.
Check List 17 (3): 841–851, 2021. [download ]

[✧]
Ray A.M., Barbour J.D., McElfresh J.S., Moreira J.A., Swift I., Wright I.M., Žunič A., Mitchell R.F., Graham E.E., Alten R.L., Millar J.G., Hanks L.M.:
2,3-Hexanediols as Sex Attractants and a Female-produced Sex Pheromone for Cerambycid Beetles in the Prionine Genus Tragosoma.
Journal of Chemical Ecology 42: 631–654, 2016. [download ]

Danilevsky M.L.:
Longicorn beetles (Coleoptera, Cerambycoidea) of Russia and adjacent countries. Part 1.
Higher School Consulting, Moscow, 550pp [pages 38-39], 2014. [download ]
---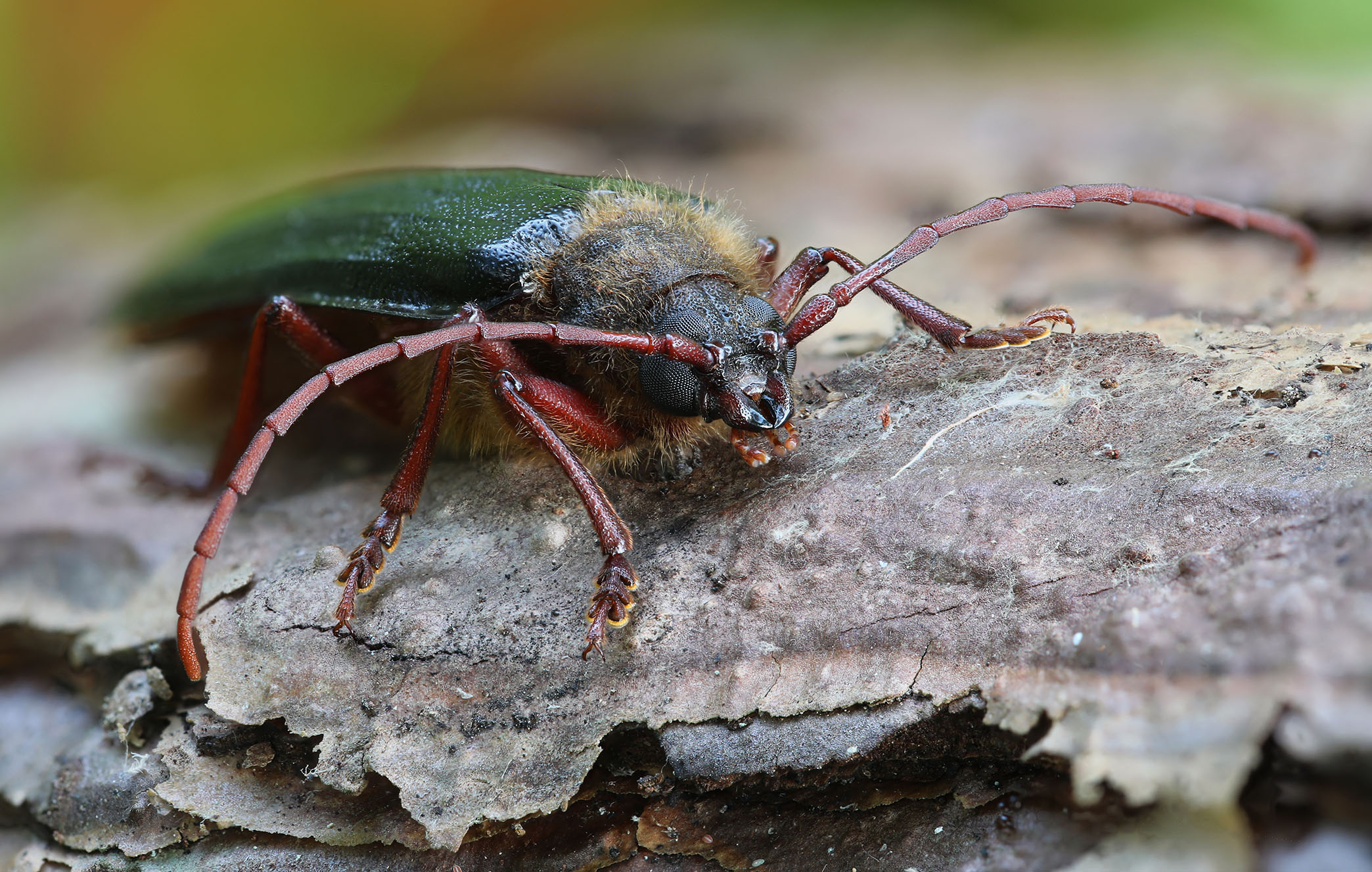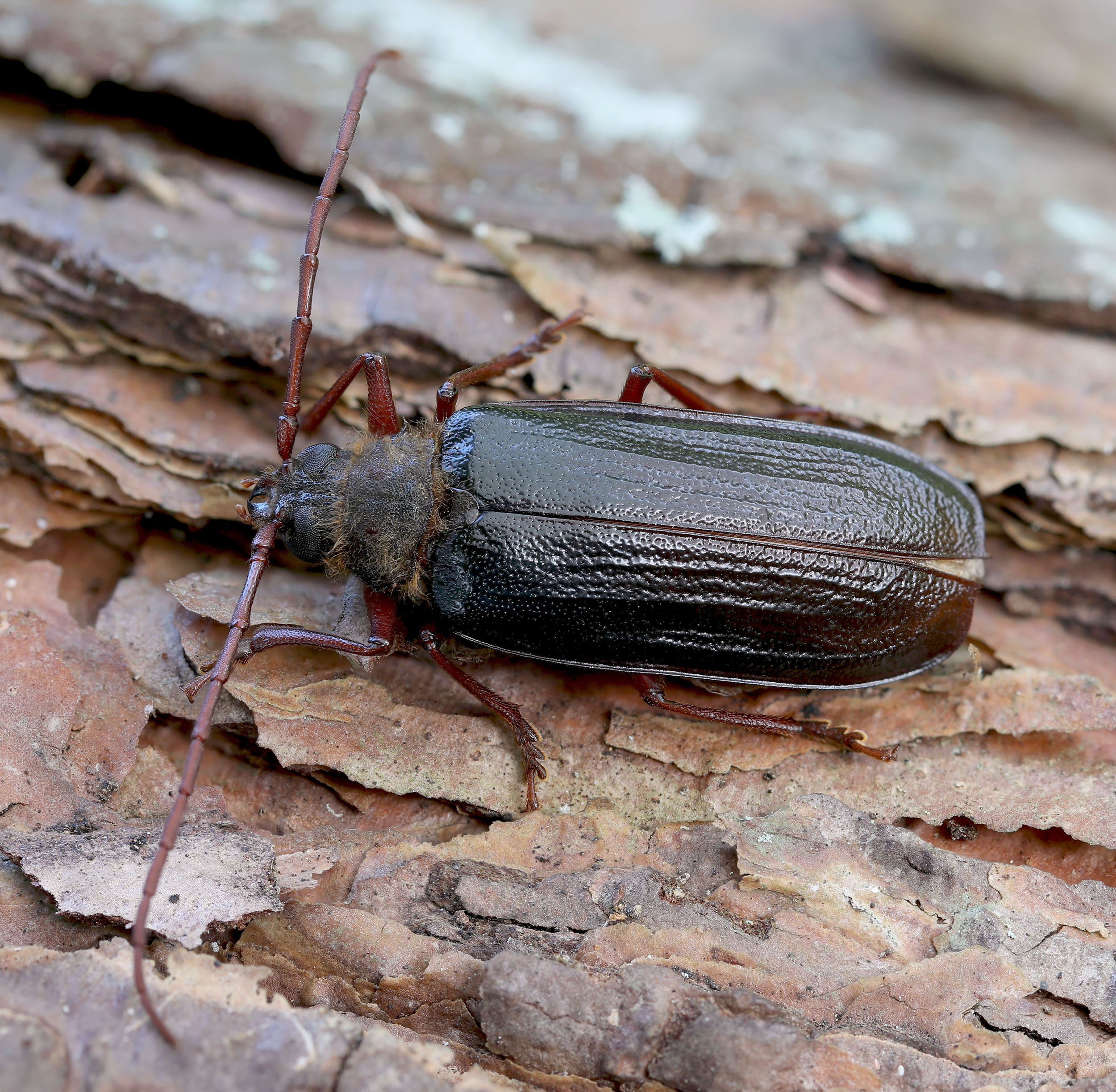 Tragosoma depsarium ♂ [Photo © Daniel Rydzi]
---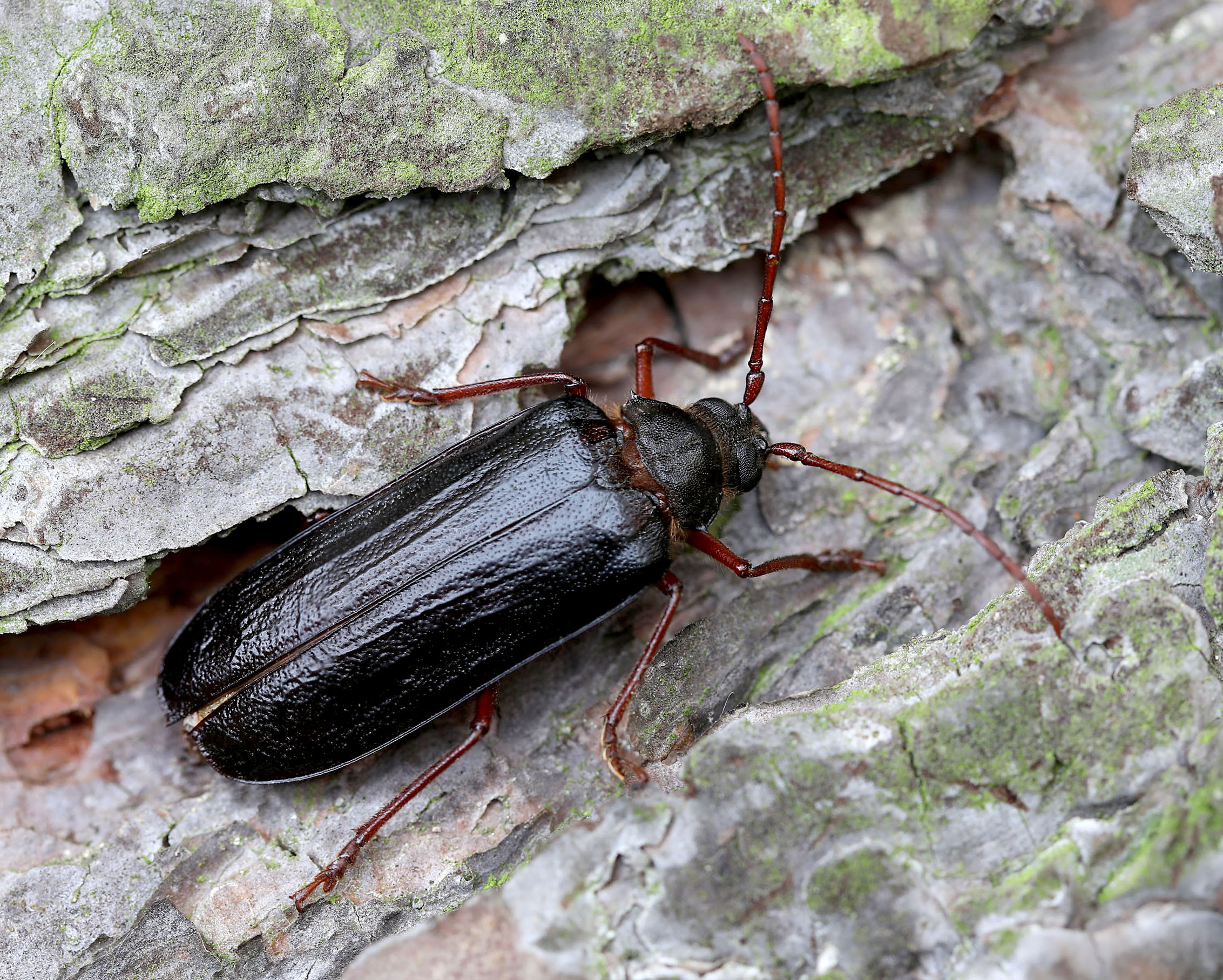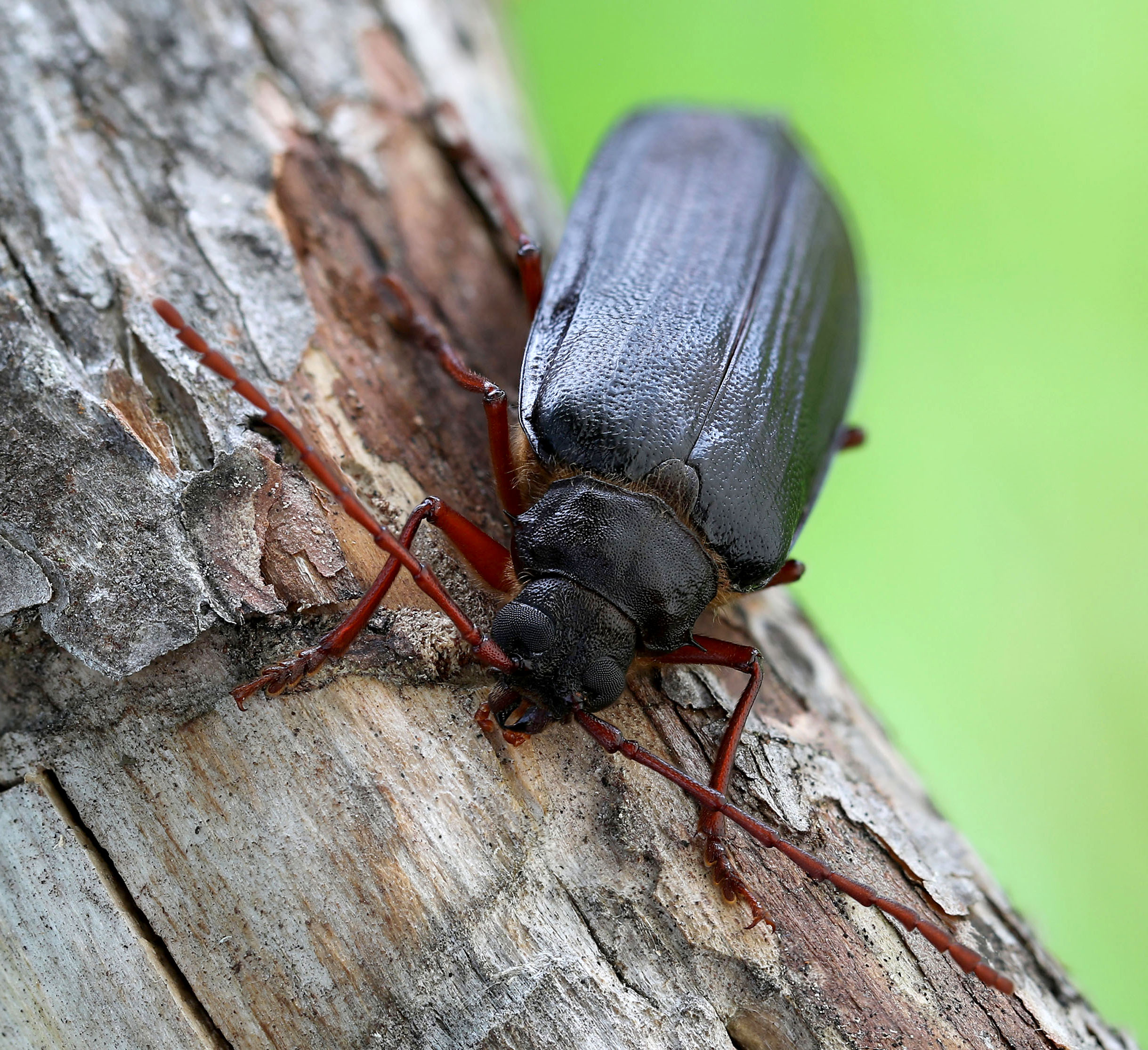 Tragosoma depsarium ♀ [Photo © Daniel Rydzi]
---
Subfamilia
Prioninae Latreille, 1802
Tribus
Meroscelisini Thomson, 1860
Genus
Tragosoma Audinet-Serville, 1832
Species
Tragosoma depsarium (Linnaeus, 1767)