Trichoferus arenbergeri Holzschuh, 1995
habitat & biology
---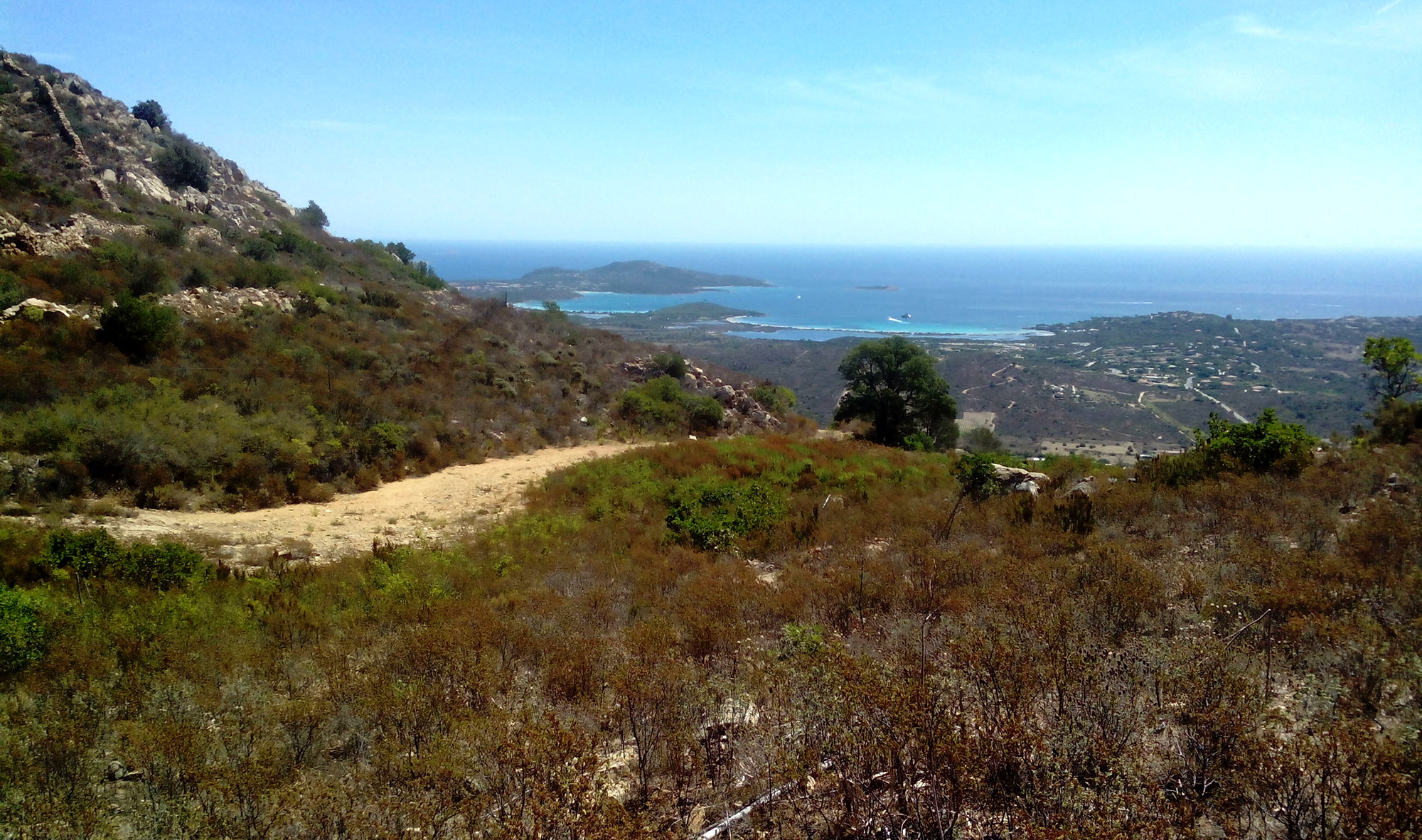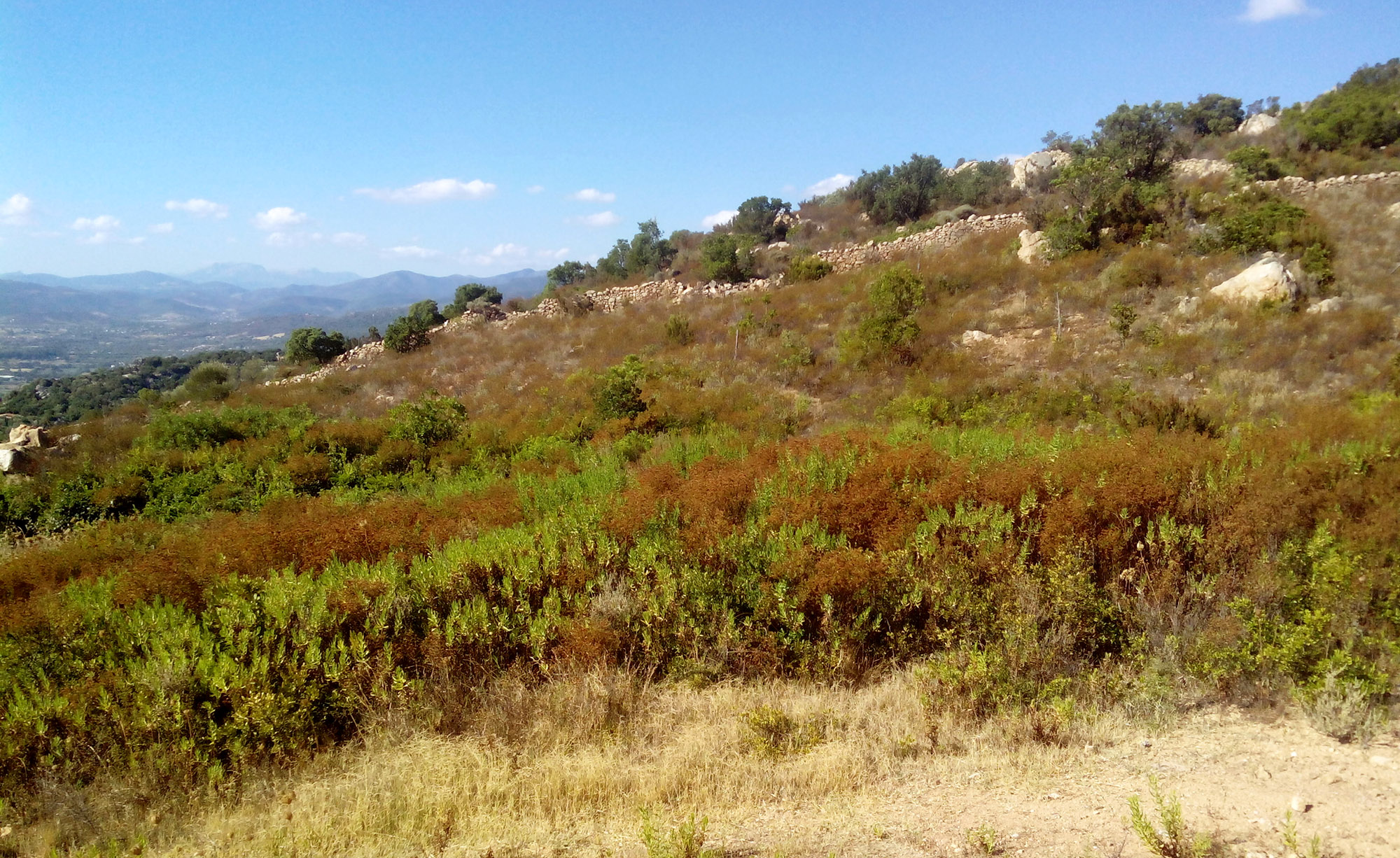 [Photo © David Navrátil]
---
Typical habitat of Trichoferus arenbergeri in San Teodoro – Lu Fraili environs with regular occurence of the species' host plant Carlina corymbosa.
---
[Photo © David Navrátil]
---
Carlina corymbosa L. (Asteraceae) - typical habitats of this plant are Mediterranean garrigues, light forests, seashores or rubbles. It prefers dry soils. The species blooms from July to September.
---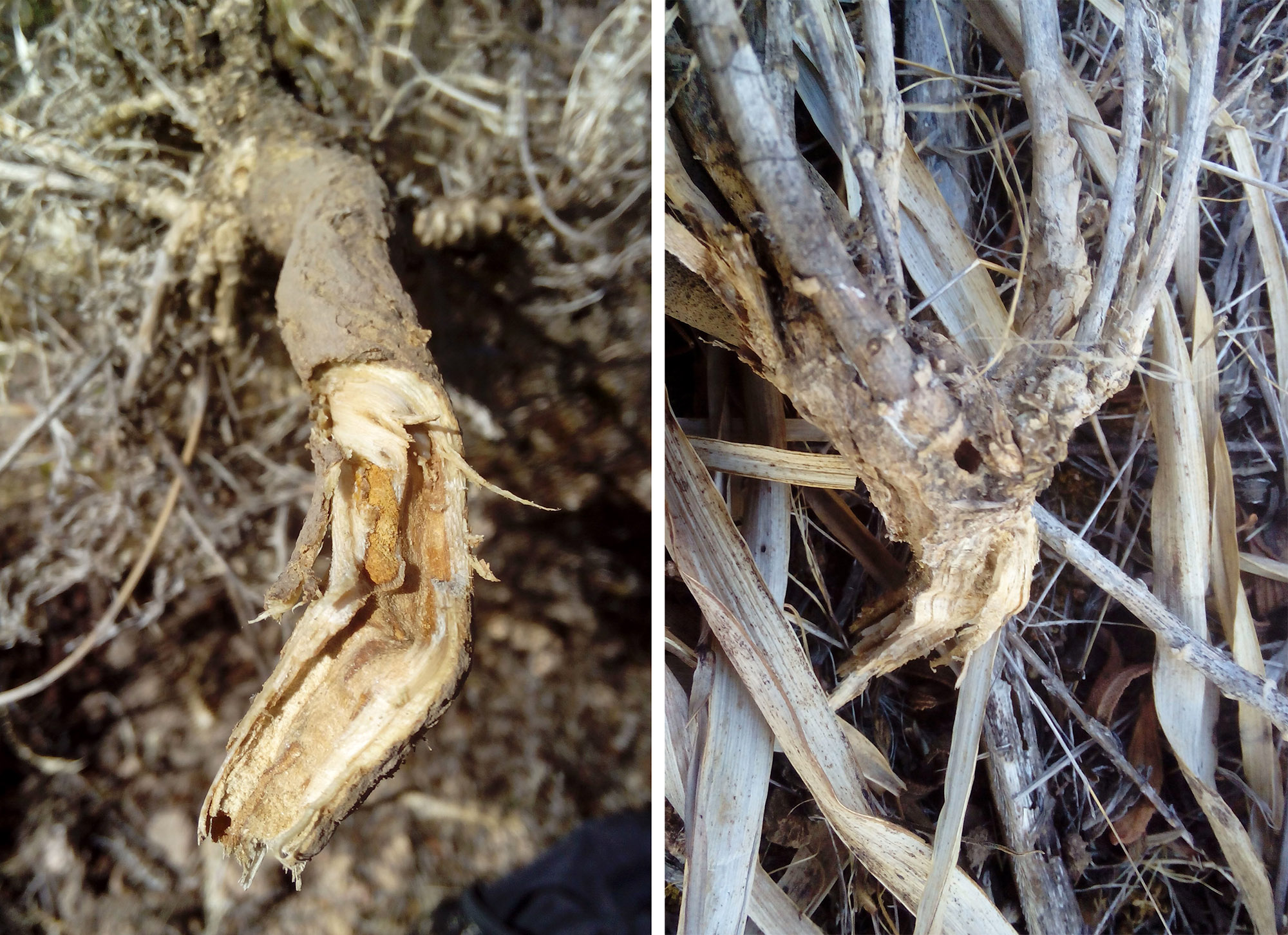 [Photo © David Navrátil]
---
↑ - Roots and basal stem parts of Carlina corymbosa attacked by Trichoferus arenbergeri - gallery and exit hole.
↓ - Larvae of Trichoferus arenbergeri in Carlina corymbosa.
---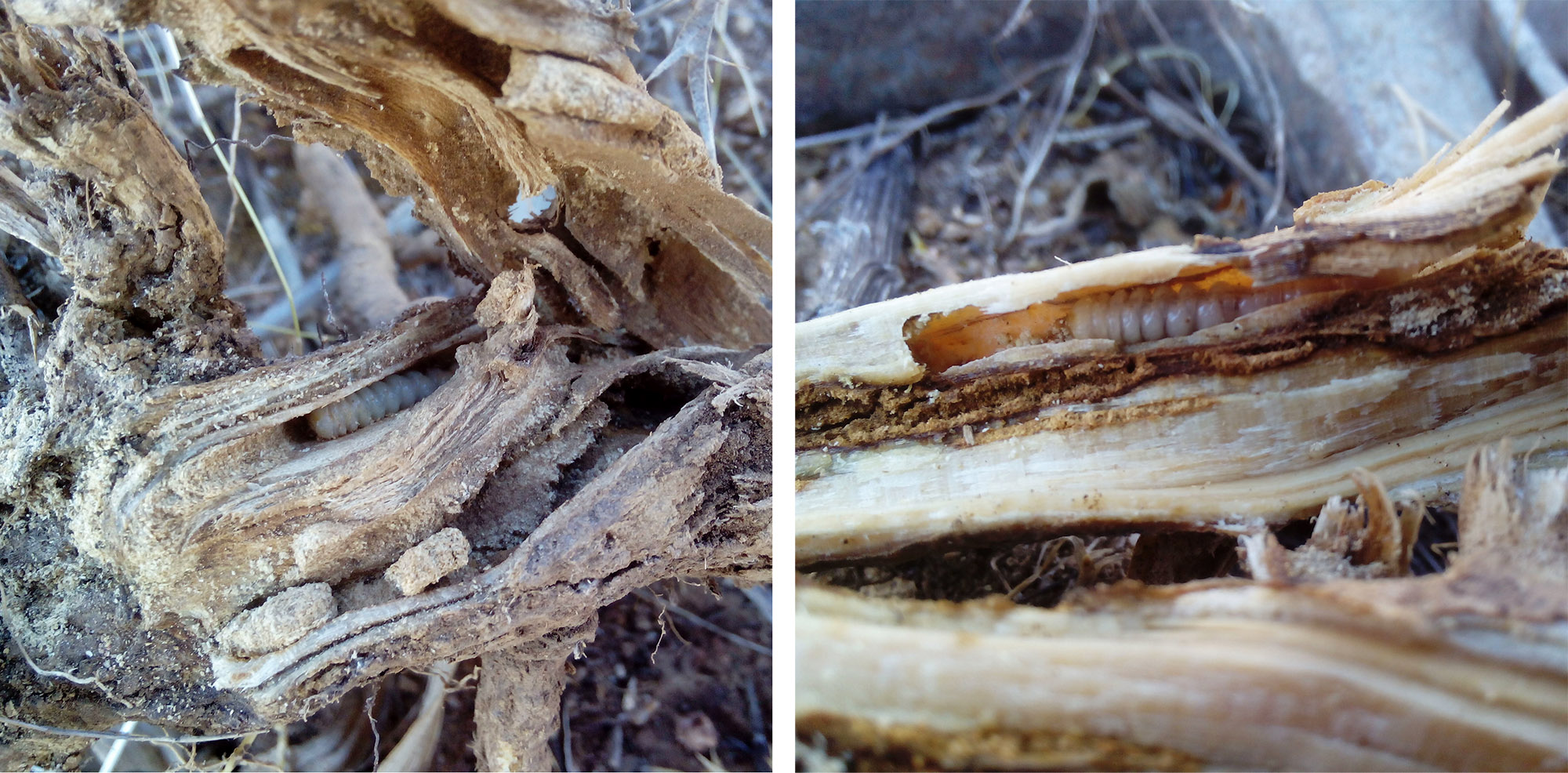 [Photo © David Navrátil]
---