Batesiata tesserula (Charpentier, 1825)
[=
Leptura tesserula
Charpentier, 1825]
[=
Paracorymbia tesserula
(Charpentier, 1825)]
[=
Stictoleptura tesserula
(Charpentier, 1825)]
Subfamilia:
LEPTURINAE
/ Tribus:
LEPTURINI
---

[Photo © M.Hoskovec]
---
Interestingly, Batesiata tesserula is one of the last longhorn beetles occurring in Central Europe where the biology is virtually unknown. The larva of this beetle has never been collected. Švácha (in: Švácha and Danilevsky, 1988; ❖) reared larvae of this species ex ovo from "rotten beach wood". Therefore, the species might be associated with beach woods where it is also frequently recorded. One of the many theories says that larvae of this species might feed underground on rotting roots of the hosts. But it has never been confirmed. The species reaches its western border in Bohemia. The westernmost locality of Batesiata tesserula known to us is Hradec Králové (East Bohemia, Czech Republic).

| | |
| --- | --- |
| Body length: | 12 - 17 mm |
| Life cycle: | 2 years [?] |
| Adults in: | June - August |
| Host plant: | polyphagous in deciduous trees |
| Distribution: | Czech Republic, Slovakia, Poland, Balcan countries, Turkey, Georgia, Armenia |


The depicted mounted beetles were collected on flowering goat's beard (Aruncus vulgaris) in Nová Sedlica (NE Slovakia). Living specimens were photographed on flowers (Apiaceae) in mountains 2 km W of Getahovit (Գետահովիտ, Ijevan, Tavush Province, Armenia).

Collected by M.Hoskovec

---

[❖]

Švácha P. and Danilevsky M.L.:
Cerambycoid larvae of Europe and Soviet Union (Coleoptera, Cerambycoidea). Part III.
Acta Universitatis Carolinae - Biologica 32: 1-205, 1988.
---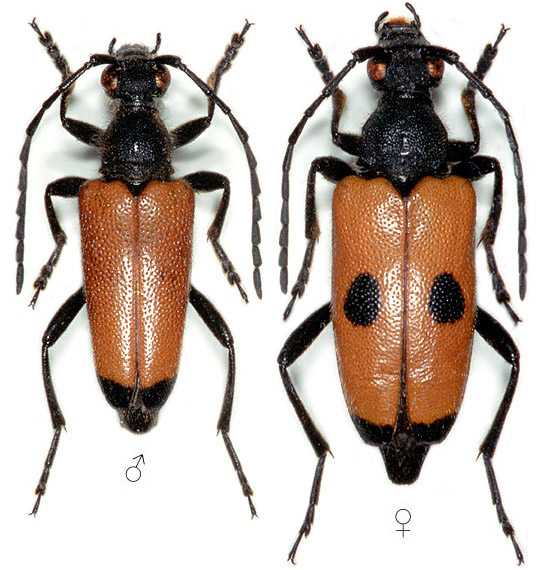 [Photo © M.Hoskovec]
---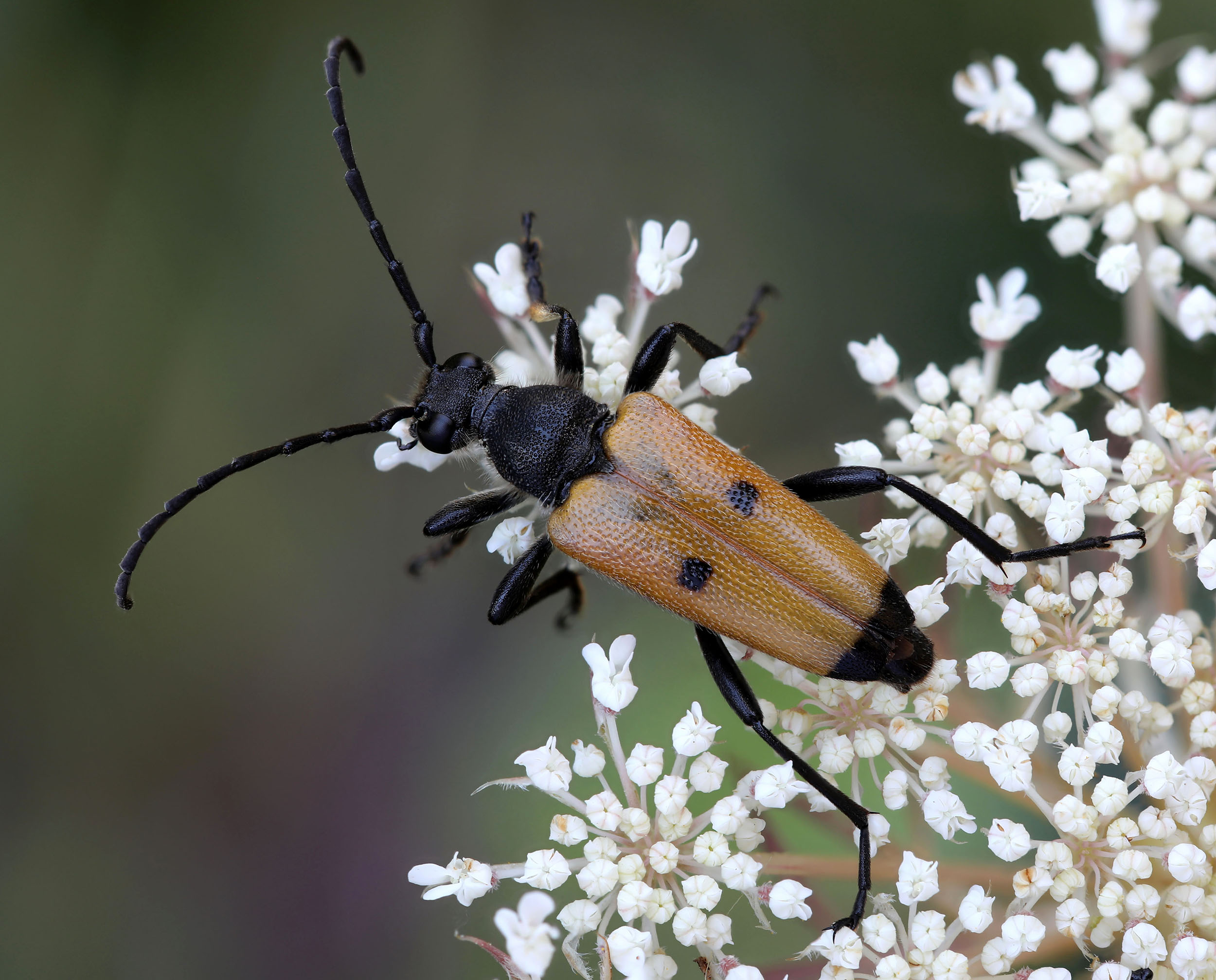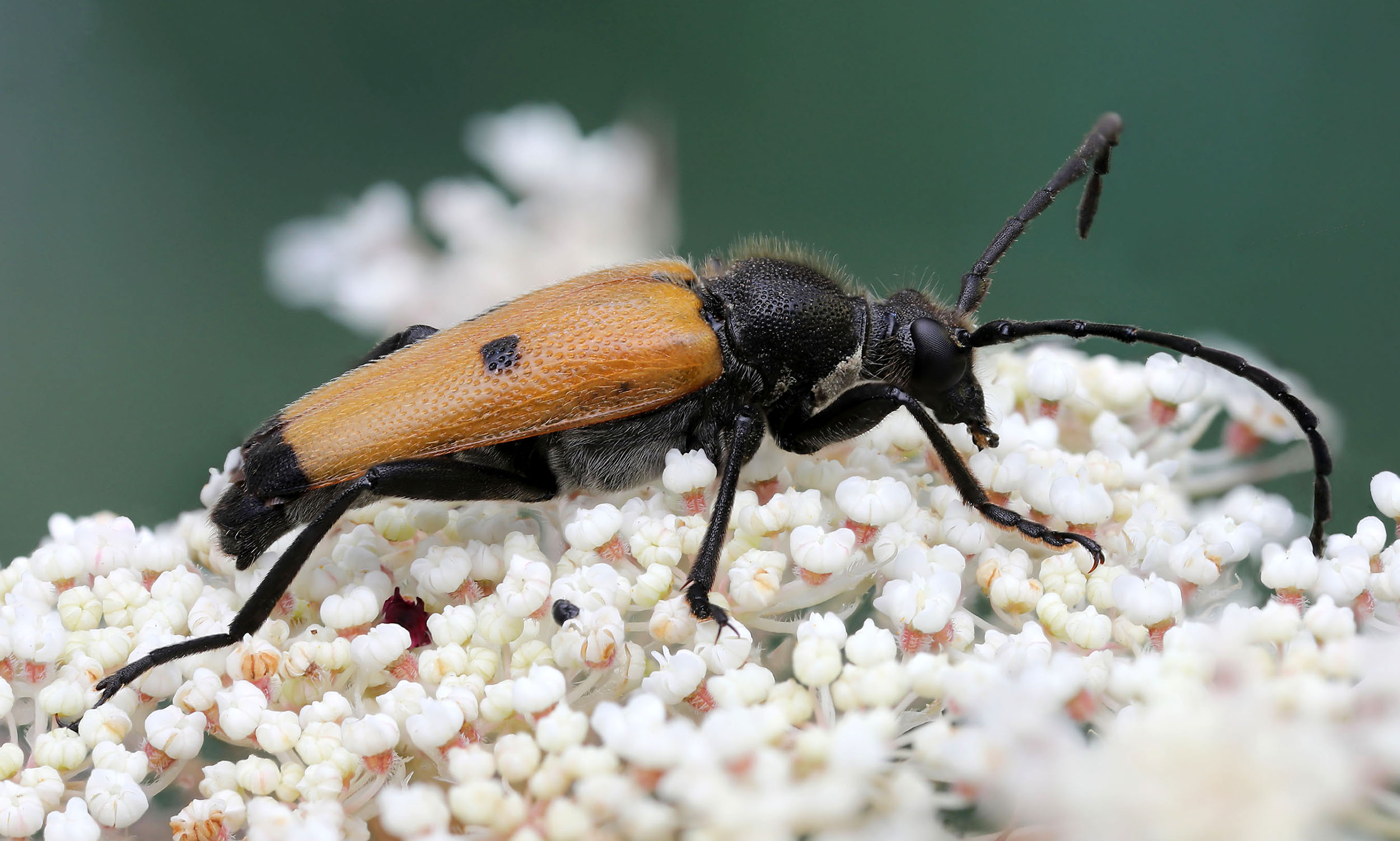 Batesiata tesserula
♂
[Photo © M.Hoskovec]
---
Batesiata tesserula
♀
[Photo © M.Hoskovec]
---
Subfamilia: Lepturinae Latreille, 1802
Tribus: Lepturini Latreille, 1802
Genus: Batesiata Miroshnikov, 1998
Species: Batesiata tesserula (Charpentier, 1825)