Karadut village and its environs
Cerambycidae & Buprestidae locality
---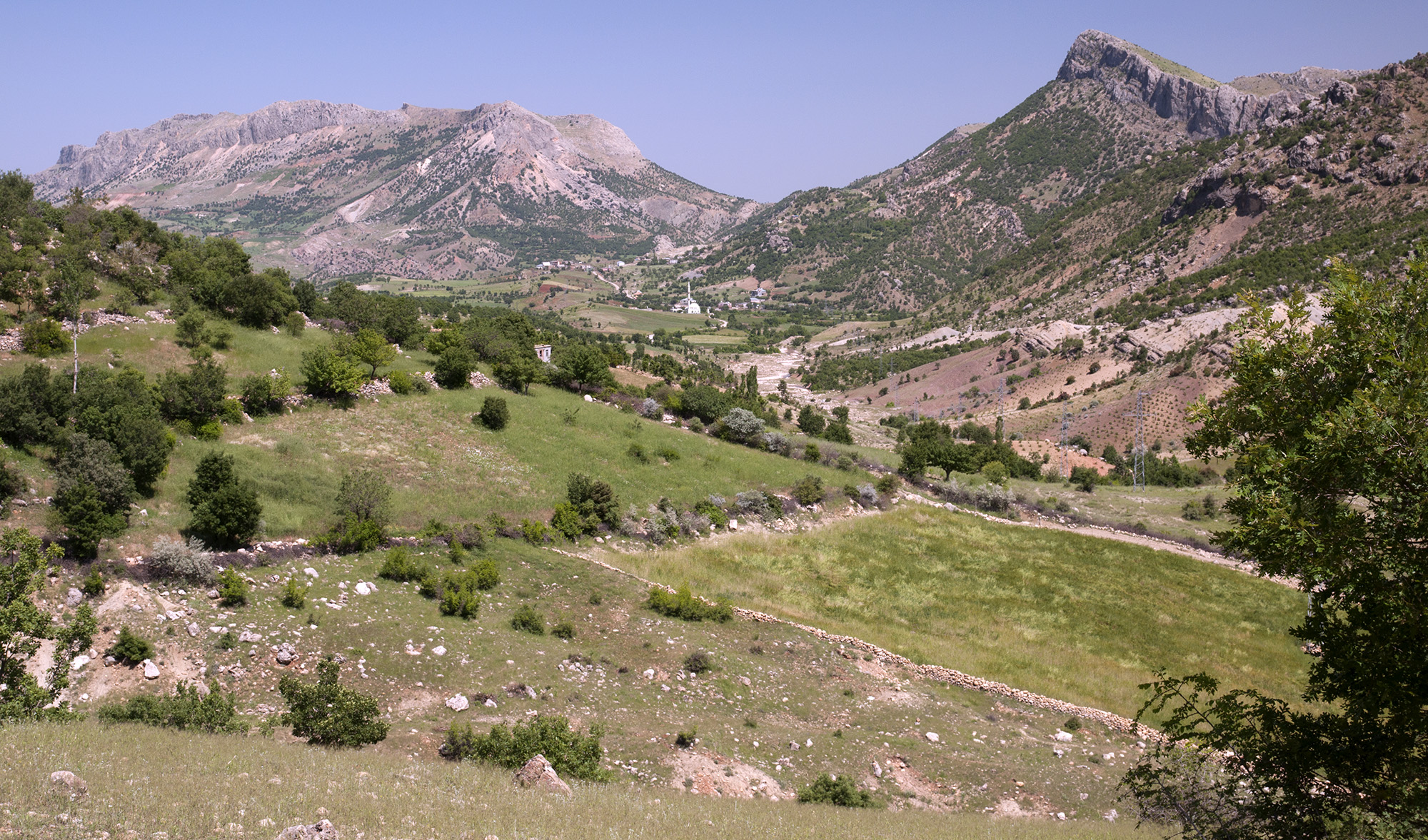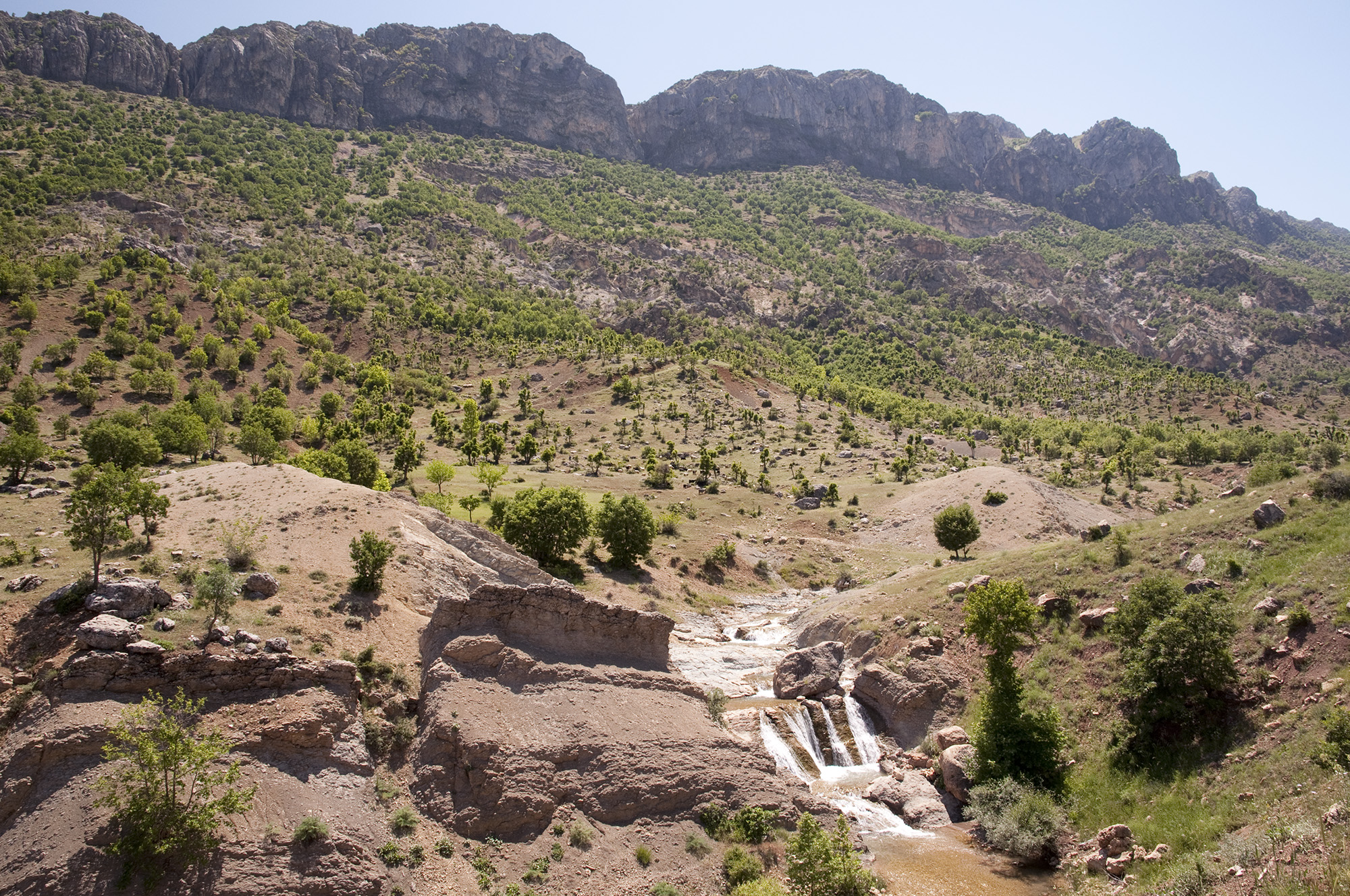 [Photo © M.Hoskovec]
---
Village Karadut (Karadut Köyü) is situated in wide karst valley under mythical Mount Nemrut (Nemrut Dağı; Kahta district of Adiyaman province, Anatolia, SE Turkey), which is notable for the summit with a number of large stone statues from the 1st century BC. Thanks to its location amidst small fields, pastures, old orchards, rocky steppes and sparse oak grooves is Karadut ideal base for entomologic "raids" covering close and distant surroundings, including karst plateaus under summit of Nemrut Dağı.

The Karadut valley and entire Nemrut Dağı region are inhabitated several thousands years, so the local natural habitats are heavily affected by human activities and are in majority deforested. Despite this fact, and probably thanks to limestone basement rock with sufficient amount of karst water, is remaining vegetation very rich. Not only kermes oak (Quercus coccifera) grooves mixed with Juniperus on the valley' slopes, but also rich mix of old fruit trees (Pyrus, Malus, Prunus, Morus...), poplars, willows, maples and numerous shrubs (Palliurus, Corylus, Frangula, Tamarix, Pistacia, Rosa, Crataegus, Cornus etc.) are really great circumstances for outstanding Cerambycidae/Buprestidae diversity . Diverse wood species, beloved by xylophagous beetles, are in addition completed by rich and well developed herb layer with countless Cerambycidae host plants (Ferula, Prangos, Eryngium, Cirsium, Onopodon, Anchusa, Echium, Nonea, Althea, etc.).


From numerous species, which we found here [❖], is necessary to remind following Cerambycid taxa:




---

[❖]
Rejzek M. and Hoskovec M.:
Cerambycidae of Nemrut Dagi National Park (Anatolia, South-East Turkey).
Biocosme Mésogéen, Nice 15 (4): 257-272, 1999. [download ]
---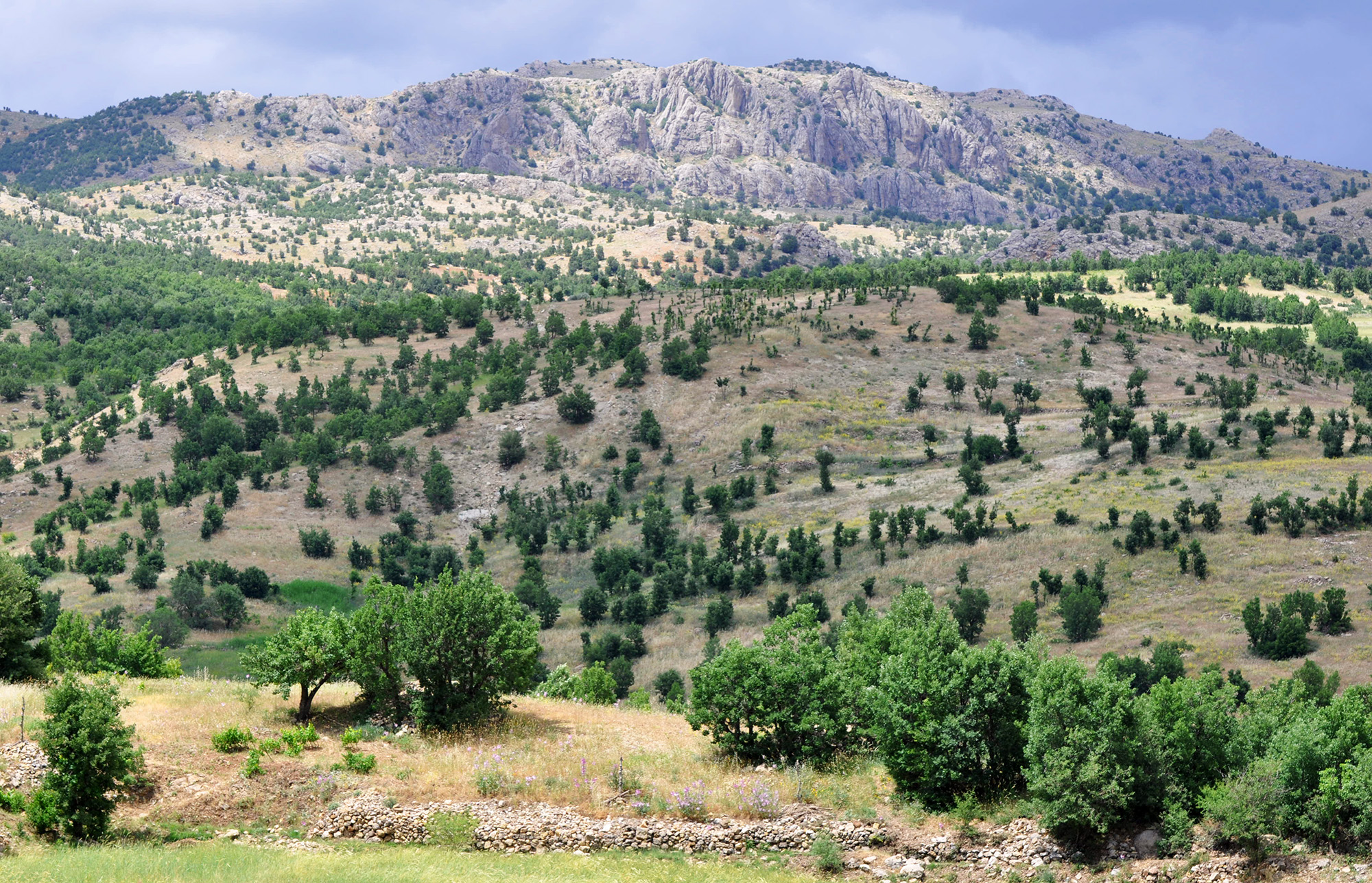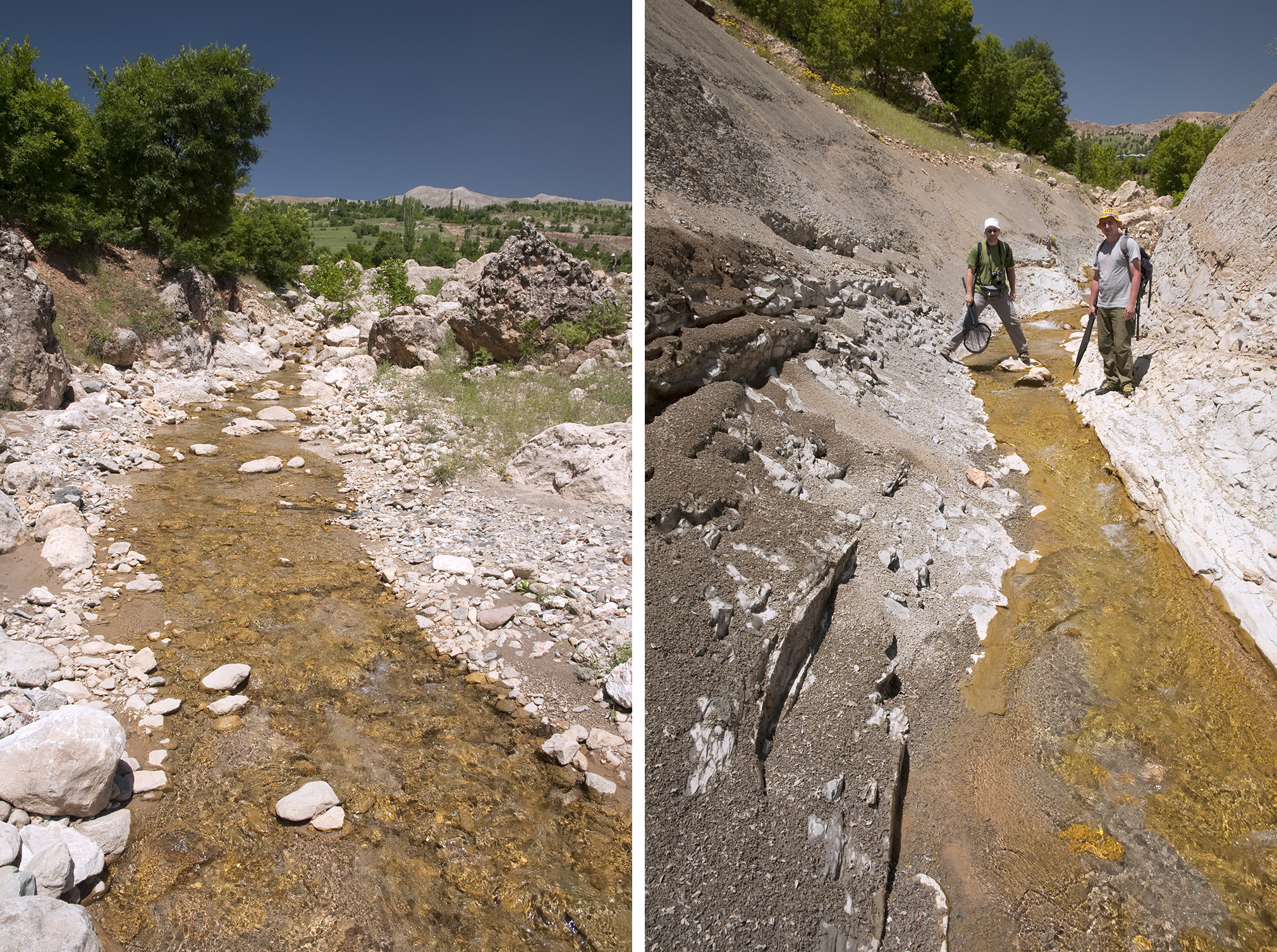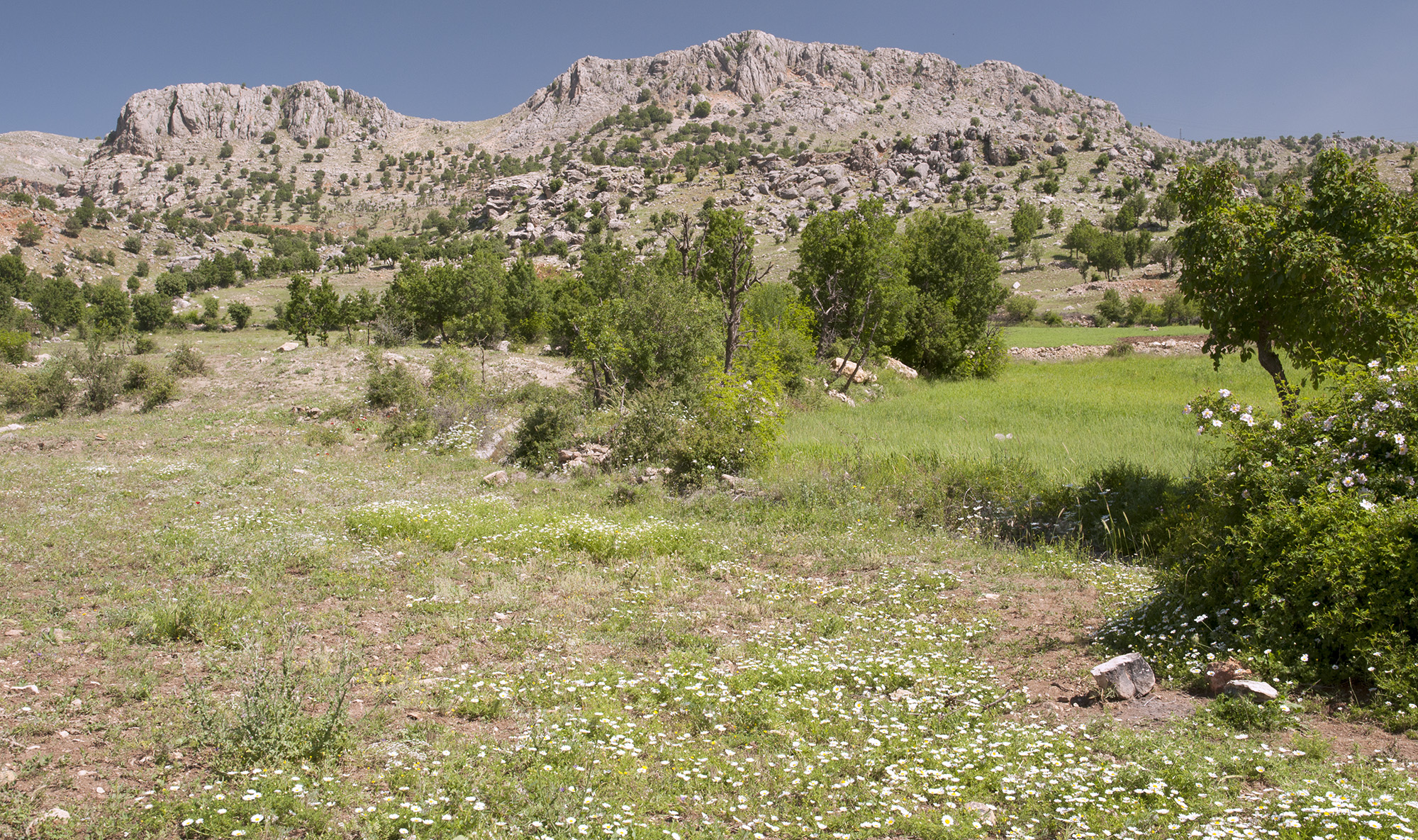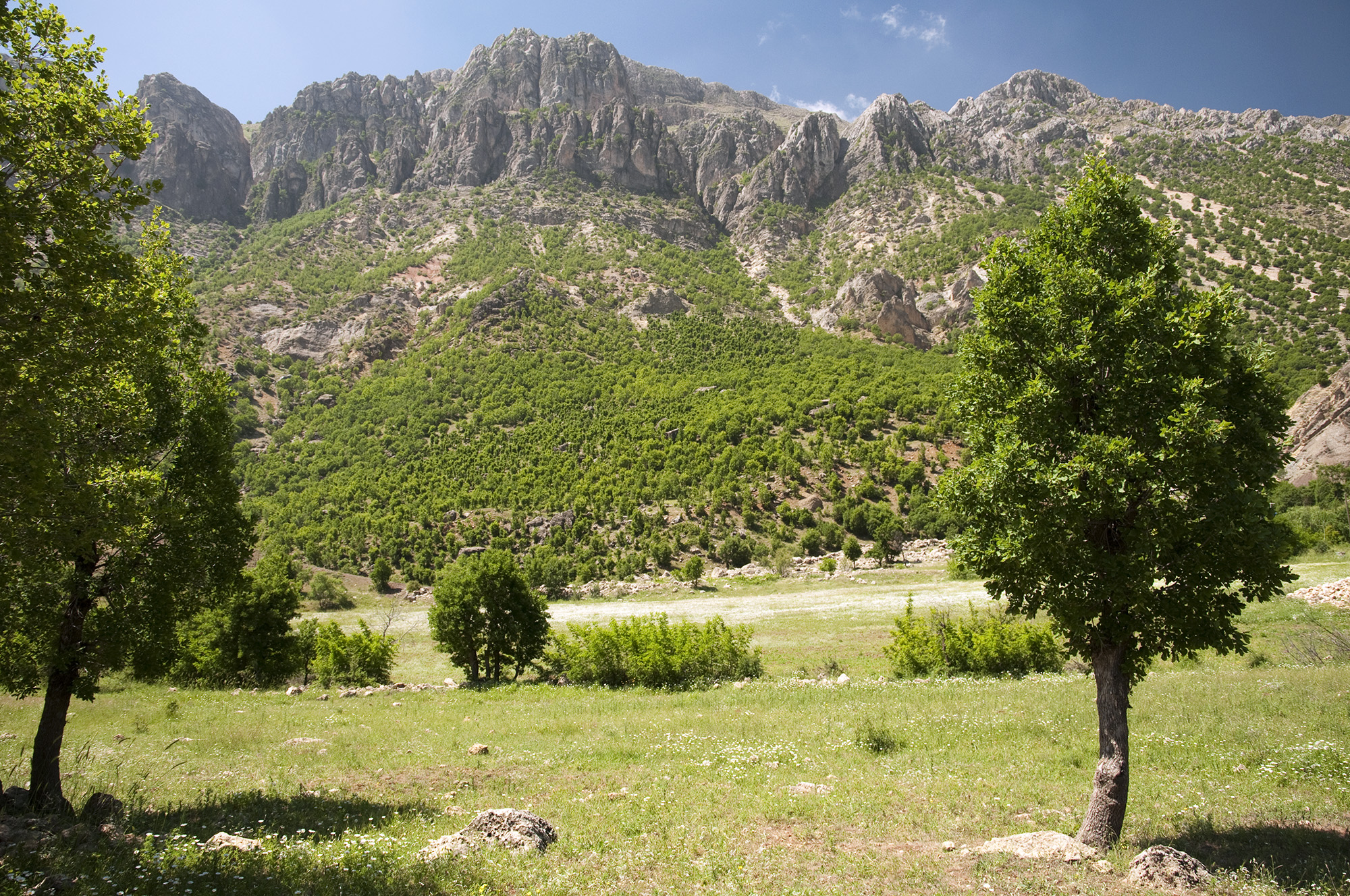 [Photo © M.Hoskovec]
---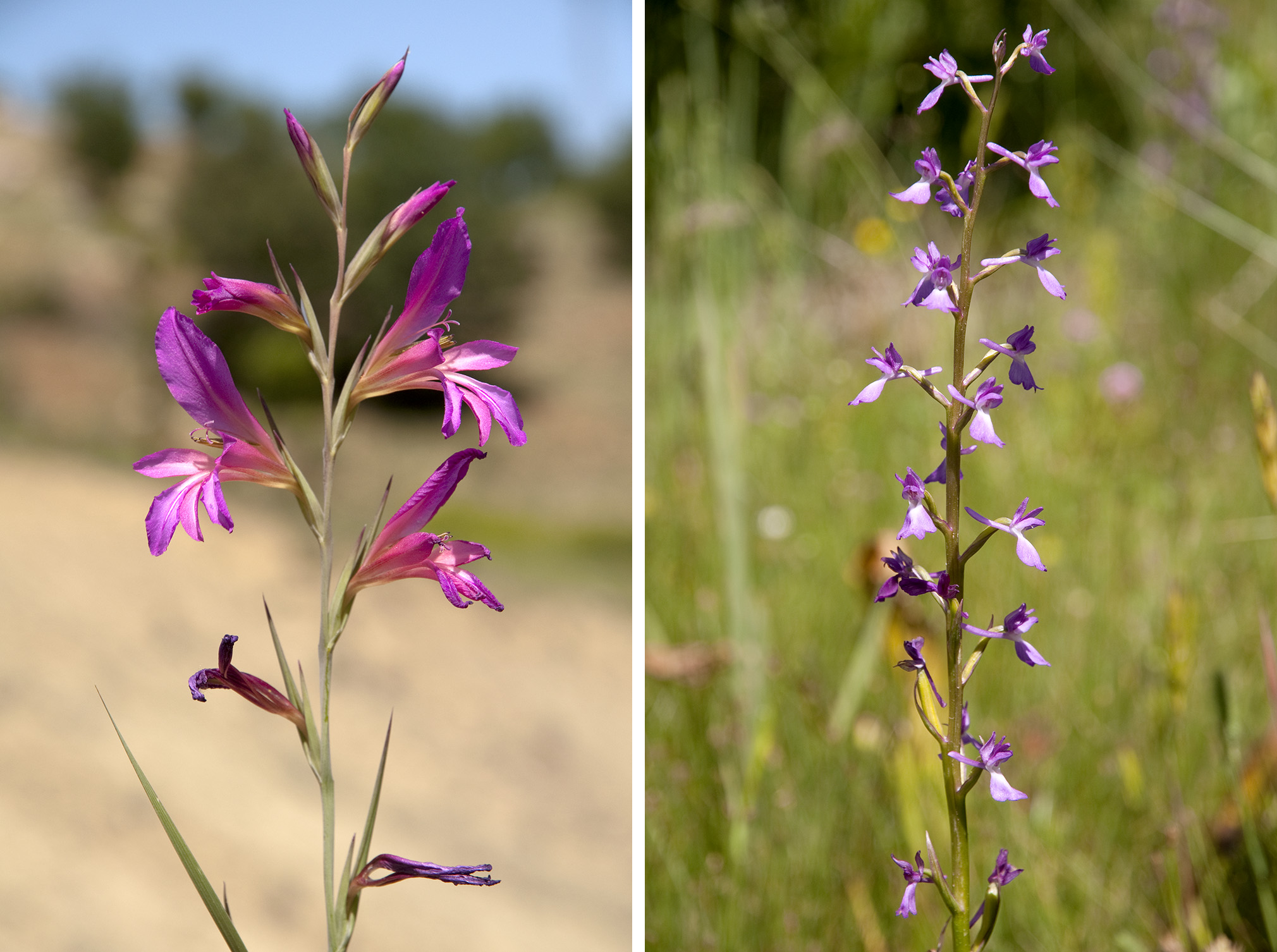 Gladiolus italicus
and
Orchis
sp.
[Photo © M.Hoskovec]
---
Julodis armeniaca armeniaca
[Photo © M.Hoskovec]
---
Karadut' environs is also exceptionally rich locality for jewels beetles (Buprestidae), developing in trees, shrubs or in herbaceous plants. We collected here more than 90 species of this attractive Coleoptera family, e.g.:

Latipalpis johanidesi Niehuis
Dicerca aenea bella Abeille de Perrin
Perotis lugubris mutabilis (Abeille de Perrin)
Poecilonota variolosa setulosa Fleischer
Lamprodila festiva holzschuhi (Hellrigl)
Julodis andreae scovitzi (Steven)
Julodis armeniaca armeniaca Marseul
Chalcophorella fabricii (Rossi)
Chalcophorella stigmatica (Schoenherr)
Chalcophorella quadrioculata (Redtenbacher)

Capnodis carbonaria (Klug)
Capnodis cariosa cariosa (Pallas)
Capnodis henningi Faldermann
Capnodis miliaris miliaris (Klug)
Sphenoptera coracina (Steven)
Sphenoptera furva Jakovlev
Sphenoptera trisulcata Reiche & Saulcy
Meliboeus robustus (Küster)

...and many Anthaxia, Acmaeodera or Acmaederella species
---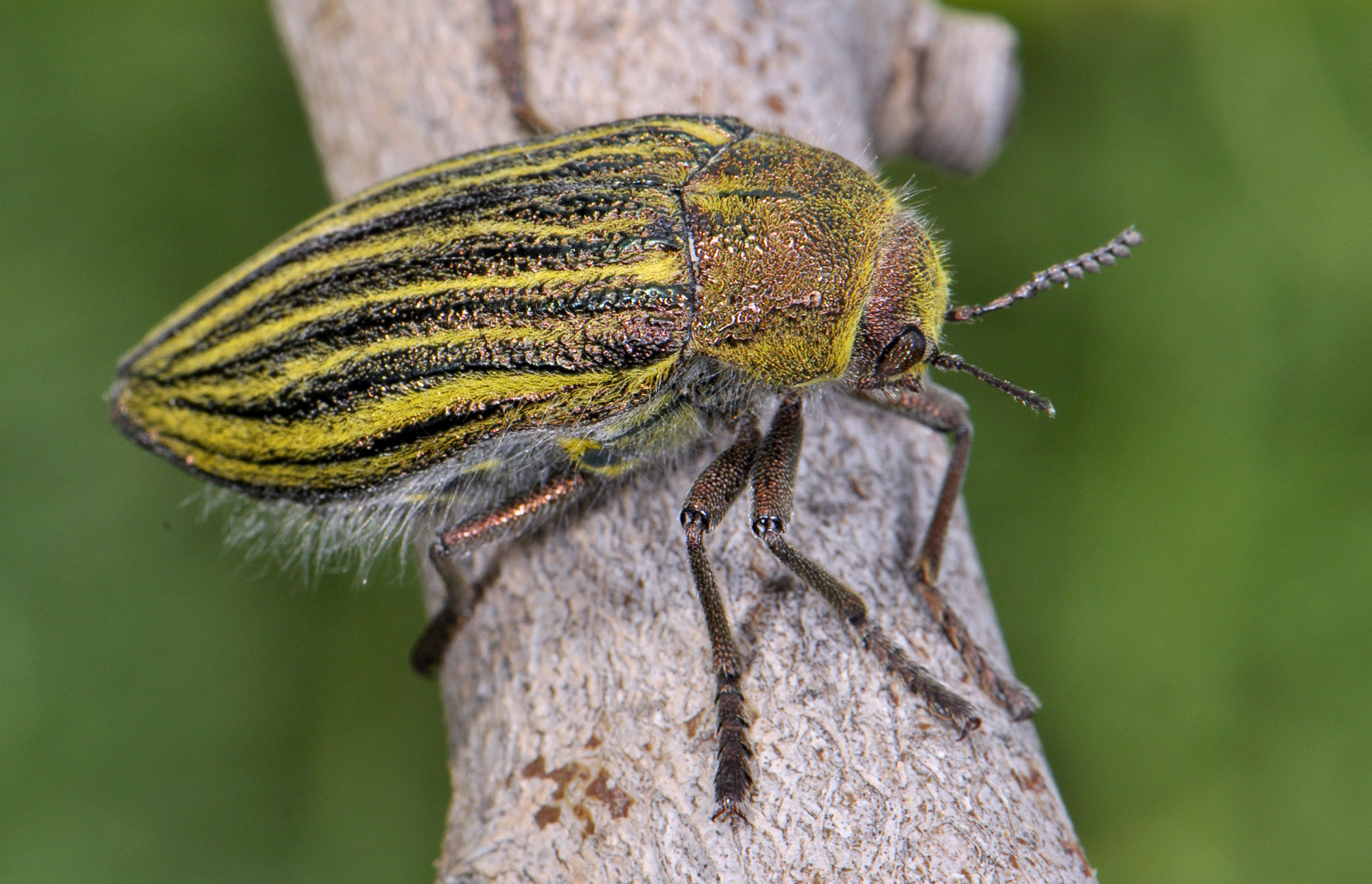 Julodis andreae scovitzi
[Photo © M.Hoskovec]
---
[Photo © M.Hoskovec]
---
We discovered small Karadut Pansiyon (Karadut Köyü N° 127) in June 1996, when we spent here almost 2 weeks under meticulous care of its owner Mehmet Çinar... This small hostel with extremely friendly keeper served to us as expedition base also during our next visits of our beloved Nemrut Dağı region.
---
Our group and Mehmet
[Photo © M.Hoskovec]